Happy Turkey Day!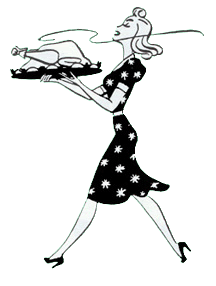 Dear Readers,
The Las F team is taking an extended break to celebrate the Thanksgiving holiday with our family and friends. Please think of us while you "dress" your turkey. We will return to our regular schedule of posting on Monday, November 27, accompanied by a new Fashionista!
And one more thing...
We're thankful for you.
Love,
Las Fashionistas