Mommy Dearest
How is it possible that such a classy lady, complete with a plethora of outstanding work, continues to make such poor fashion choices? Tell me, B, cause I really need to know.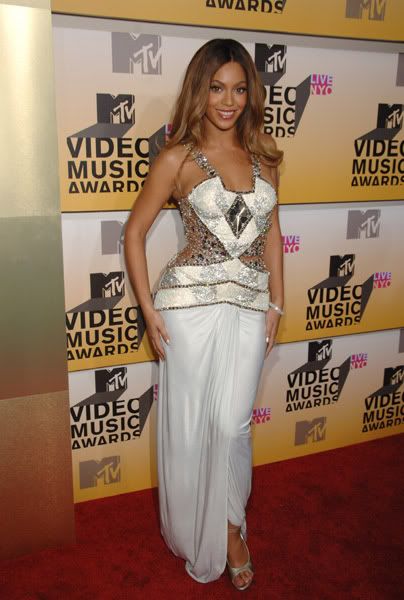 Is she attempting to woo He-Man? When I was seven, I wanted to be She-Ra Princess of Power, too.


Didn't B learn anything from Halle? Her movie flopped, and I have a feeling that the patent leather get-up didn't help...

I respect Beyonce's loyalty to her stylist---afterall, it is her own Mother, Tina Knowles. However, Momma may be more suited to dressing Chaka-Kahn than a hip-hop heiress, such as herself. We all know what happens when kin-folk run (ruin) our careers...

B, you're, a multi-talented superstar, who exhibits maturity and drive. Your body is rockin,' and your self-image is healthy. You've even got a boyfriend who compliments you nicely. So why, oh why, can't we add "Fashionista" to your resume???