Truth or Dare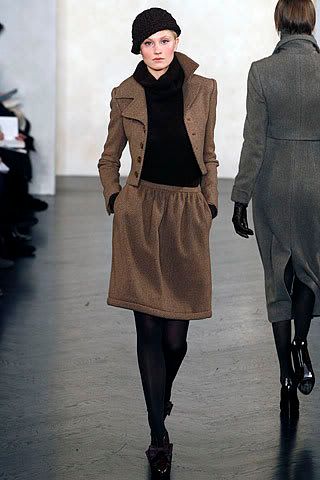 Several weeks ago, a fashion-forward friend of mine showed up at an after-work function wearing chocolate brown and jet black solids, head-to-toe. My gut reaction was to cry "fashion faux pas," but after I got over the rubbernecking, I realized that her outfit worked. How it worked, I'm still not sure, but it worked.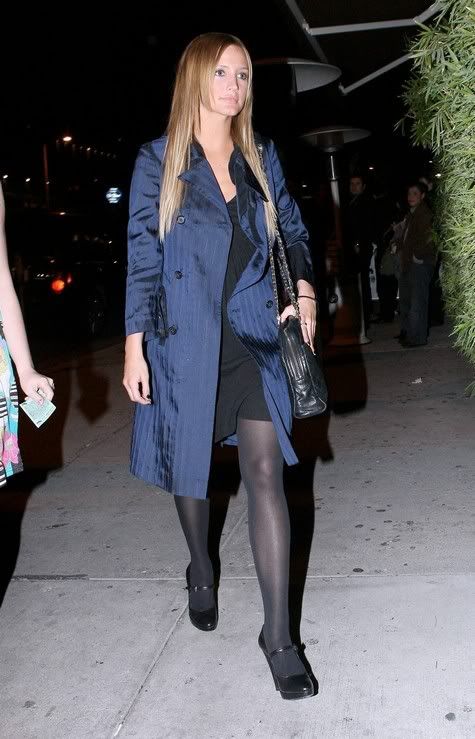 This combination of dark solids crept a little bit onto fall 06 runways, but didn't quite amass popularity in mainstream fashion this winter. However, it's making a bold comeback, and celebrities and runway models are promising the appearance of this proud trend. And make no mistake about it---this trend is not overshadowed by animal prints, tweeds, polka dots, or other pattern that may detract from the statement it makes. It's a plain and simple combination of black with chocolate brown or navy. It's breaking one of the key rules of fashion, instilled in our heads by our moms, sisters and friends when they proclaimed loudly that we should never carry a black purse with a navy shirt, or wear a brown belt with black pants.
So, readers, what's the truth about this trend? Are you willing to abandon your preconceived notions of mixing black with navy or brown? Will you make a daring attempt to give this trend a shot?
Photos courtesy of Style.com and SFF.