Prego Fashion Gone Awry
Last night, I awaited with patient hope, to discover some kind of redemptive quality in Mrs. Britney Spears as she was interviewed by Matt Lauer for Dateline NBC. Unfortunately, I turned off the television disappointed and in pity for the washed-up pop princess. It's not her devotion to K-bum or her unfortunate baby snafus that let me down. It's her taste in clothing (or lack thereof) that leaves me wondering if she's a couple of french fries short of a happy meal. Call it a desperate plea for attention and acceptance, her pregger-enhanced fashion efforts have only succeeded in ostracizing her in the tabloids.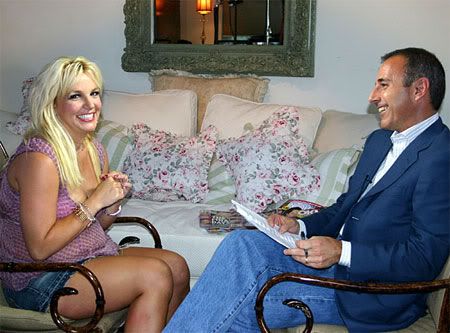 Let's start with the hair. Why does it always look like a bleach-fried, matted ball of twine? Matt said that Britney's worth an estimated 100 million dollars. If this is true, why is she still sporting fried locks? Surely Jessica could loan out lil' Kenny for the day to show some TLC to Brit's extensions.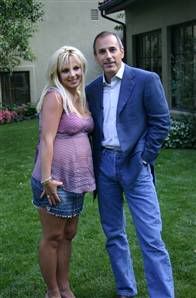 Moving on to her attire... It is a fact of nature, that when one is with child, the ta-ta's enlarge to a mass proportionate of size. At times like these, it is necessary for one to increase the size of clothing worn, appropriately covering any indecency. Unfortunately, Mrs. Spears went the other direction and chose a size smaller than she normally would wear, providing the grossest display of 5-inch cleavage that I've ever seen. I even think Matt was repulsed.
Brit also must have borrowed her kid sister's cutoff denim skirt for the interview, because Matt was afforded more than one opportunity to see her you-know. C'mon Brit---It's Dateline, not Access Hollywood.
Mrs. Spears has a history of bad maternity clothing choices. If it's not too short or too tight,
it's either too long (clearly the reason she tripped so easily in NY and fishtailed Sean P. backward),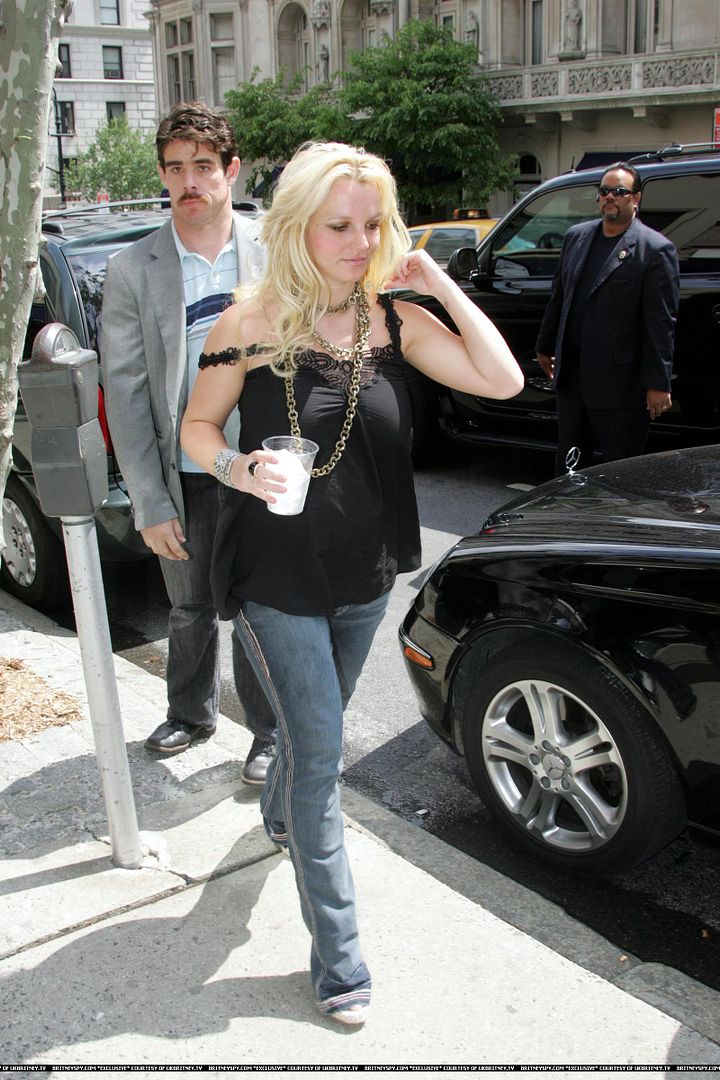 or too large (i.e. the ever-falling shoulder strap).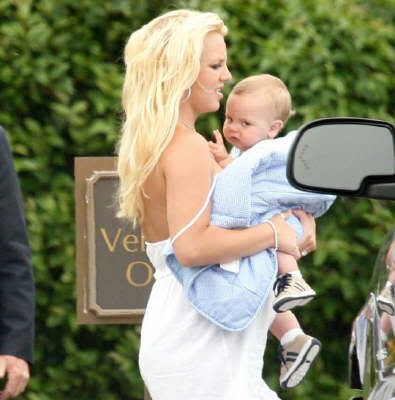 Perhaps if her clothes actually fit her for her body type and activity level, she wouldn't attract such unscrupulous attacks by the paparazzi.
Then again, displaying your black bra and pink thong under a kitchen apron always did seem like a good idea...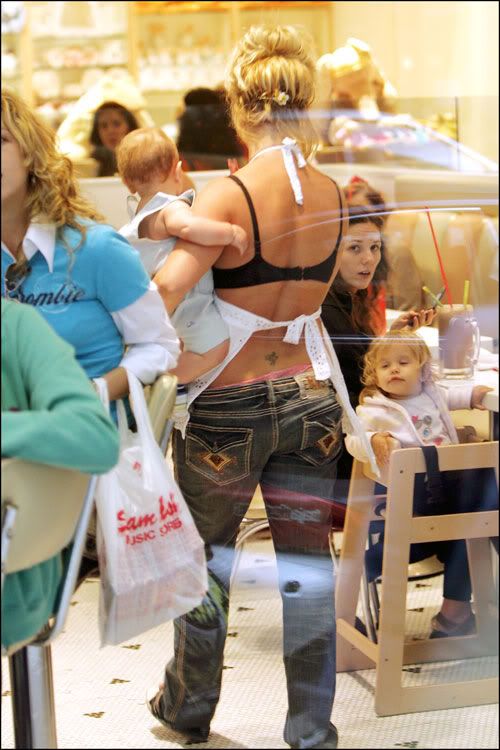 Photos courtesy of SFF.