The Making of a Future Porn Star
A teenage girl's dream of pop-stardom
+
D-list celebrity Dad's connections
-
any considerable talent
=
Brooke Hogan, future porn star.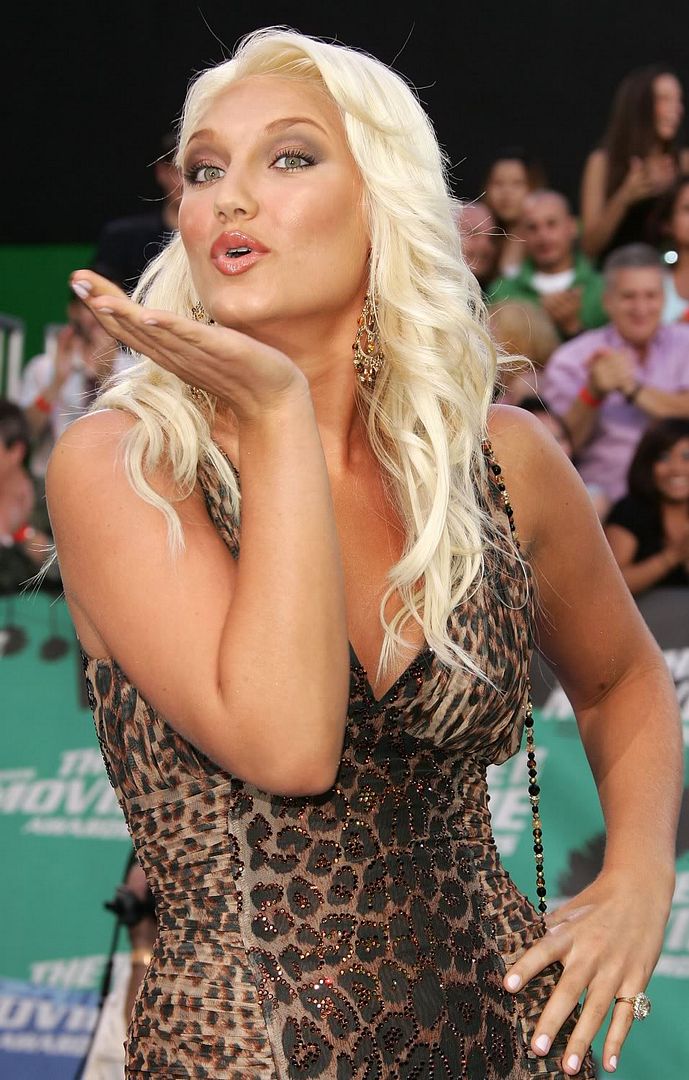 Where do I even begin?
The girl is what, sixteen? Seventeen? Not only does her black eyeliner, overly bleached-blonde locks and fake-n-bake tan make her look fifty, but her clothing choices scream "adult" entertainment. Leopard print? Seriously???
For Mr. Hulk to pretend to be so incredibly overprotective of his daughter, he certainly doesn't mind his daughter flouncing her goodies around in public...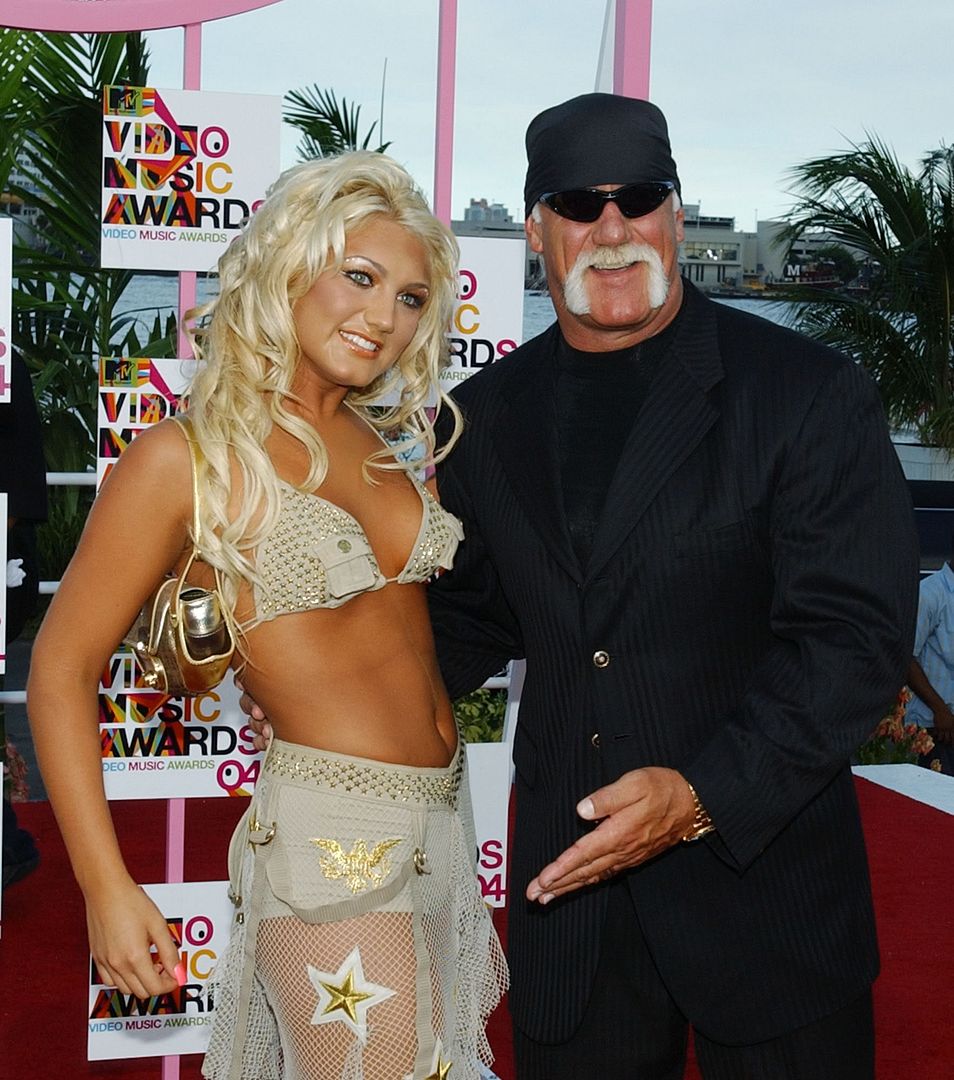 Someone
told the "wannabe-Ashlee-Simpson-wannabe-Jessica-Simpson," she could sing and dance. Obviously, that someone was
lying
.
*Boom-Chicka-Boom-Boom* Did anyone else hear that? It's only a matter of time...
Photos courtesy of SFF.