Full Figured and Foxy: Fashion Tips for Plus-Size Women
Reader Laura recently asked for our tips on plus-size fashion. Great question! Actually these tips work for everyone, whether you're a size 6, 16 or 26.
Purchase clothing that fits you. Don't worry about the size on the label! I've been a four and a fourteen in the same day depending on the way a manufacturer labels their clothing. Heck, tear out the tags if it's bothering you too much!

Wear clothes that compliment you. Figure out what your best feature is, and play it up! If you have a small waist, wear belts, wrap skirts and wrap dresses to accentuate it. Is your bust line spectacular? Wear a figure-hugging sweater and show off your décolletage. Bold color is a great way to draw attention to your attributes while darker shades can camouflage problem areas.

Be honest with yourself. Know your weaknesses and dress to disguise them. Avoid low-slung jeans, tube tops or overly tight t-shirts if you have a tummy. Got a little junk in the trunk? Wear dark colors, such as charcoal, navy and black, on your bottom half; try wide-leg or boot-cut styles to minimize the size difference between your rear, hips and thighs and your lower legs and ankles.

Wear clothing that elongates you, including V-neck tops, monochromatic (same color) clothing from head to toe, and trousers without pockets. Wear heels instead of flats.

Wear proper undergarments. Nothing should dig or pull at you.
Beautiful, comfortable underwear is not only is a perfect way to feel sexy and relaxed throughout the day, but your back will thank you later. In addition, good undergarments make you look smoother all over.
Maintain your beauty. Take the extra step to make sure your hair is healthy and the color maintained. Make sure your hair, eyebrows and nails are trimmed and neat. Keep your skin looking nice, and don't be afraid to bare it tastefully.

Accessorize. A few Valentines Days ago, I was walking out of a restaurant with my husband while a plus-size lady was walking in. She was dressed in all black, but wore the most gorgeous pair of red shoes--I still remember them! And I remember her, too. This woman had style. Accessories tell people you have personal style and that you have gone the extra mile to be beautiful and fashionable.

Year after year, designers send models down the runway in outfits that truly would only look good on a flat-chested giraffe. But there are many styles that look fabulous on large women, including chunky necklaces, long suit jackets and dresses, larger purses, and big sunglasses.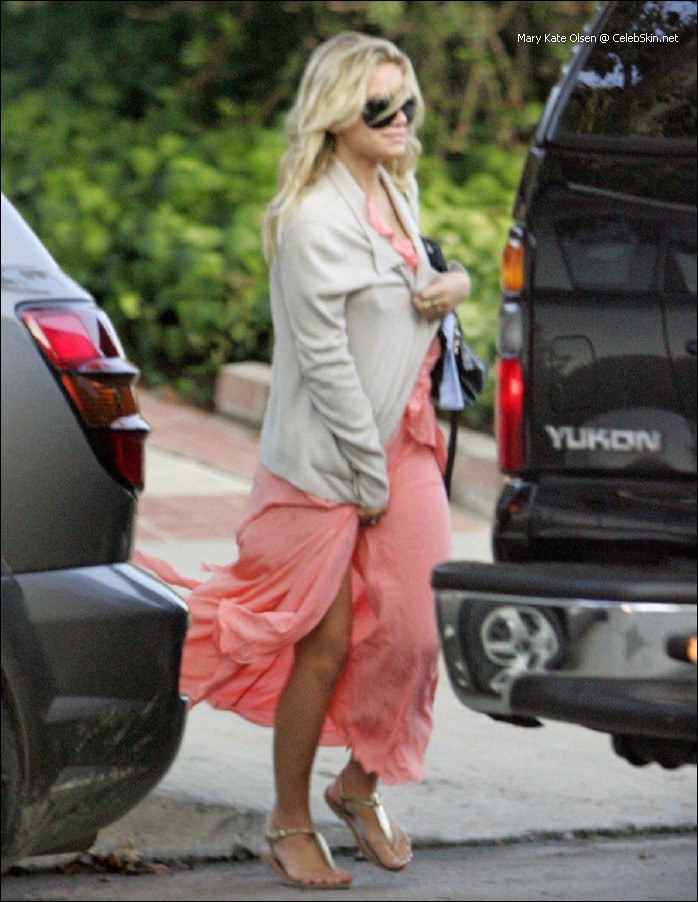 A woman of less stature and size would be swallowed up by such bold fashion (see Mary Kate Olsen)!


Speak up. If you love a store's clothing but they don't carry your size, lobby the store to start carrying it. Never punish yourself, saying, "I don't deserve to dress beautifully because I'm overweight" or "I'll buy this when I lose the weight." You are worth the time and the money just as you are!

Most importantly, have fun! Don't let anyone tell you can only wear black! Wear fuschia if it's your favorite color! Fashion should never be taken too seriously.