Pumpkin Pampering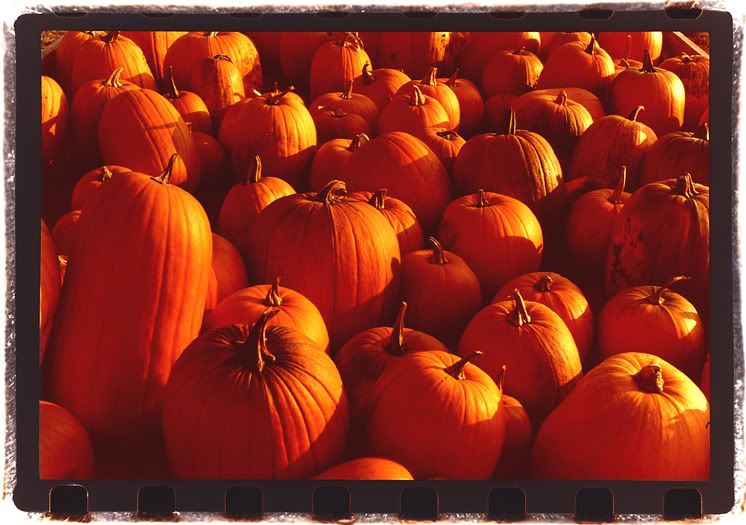 It's the time of the year to celebrate the most grand vegetable of them all, the pumpkin. And what better way to honor the gourd-like creation, than pumpkin inspired beauty products and cosmetics.
Multitudes of pumpkin-laced body products are all over the shelves, ranging from body scrubs to body washes and body lotions to body sprays.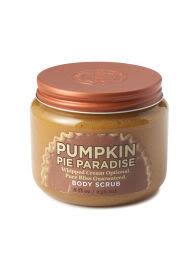 Philosophy makes a three-in-one shampoo, body gel and bubble bath that smells exactly like grandma's pumpkin pie. Bath and Body works boasts an entire line of pumpkin-scented products. The scrub pictured to the left contains real bits of pumpkin!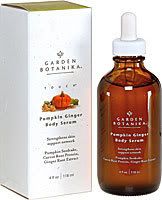 Pumpkin extracts are known for their ability to smooth and even-out skintone. Garden Botanika has captured the incredible antioxidant power of the pumpkin, and incorporated it into their Pumpkin Ginger Body Serum. The product works to reduce the appearance of unsightly stretch marks and prevent new ones from forming. It also encorages natural collagen production in problematic areas. The pumpkin-ginger scent is fabulous, and this product lives up to its claims!
Don't forget to use pumpkin to pamper your face! Pumpkin contains enzymes that really work to produce a healthy, radiant face. It's properties calm and soothe overwhelmed skin, but steer clear of this product if your skin is sensitive. Pumpkin extracts tend to be strong, and can produce redness on certain skin types.
Photos linked to online vendor.