Violet-ize Your Eyes
At the mention of violet eyeshadow, most of you
will gasp aloud in horror. Afterall, it's been since the 80s since the purpley powder graced your eyelids.
image courtesy of
NARS
But here we are, 20 years later, taking another look at the shade, asking ourselves, "can I really wear purple eye makeup without looking like a drag queen?"
Blue or brown, cool or warm, you
can
wear shades of lavender and eggplant. Violet is complimentary on everyone. The color brightens the whites of your eyes making you look more alert and awake. It also vamps-up a boring makeup routine, especially for a night out on the town.
Start by lining your upper eyelid with a dark shade of purple liner. Steer clear of lining the entire lower lid, as the color is too overbearing for full coverage. At the most, slightly line the outer corner of the lower lid. For an evening look, line sharply. Try
Make Up For Ever in Iridescent Plum
. For a daytime, workplace look, a smudgy pencil is more appropriate. Try
Tarte eyeliner in Olympia
.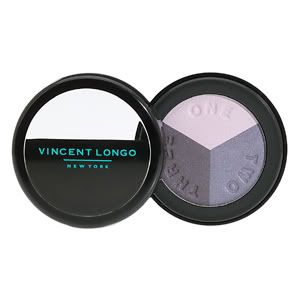 Choose a family of violet shadows including a base, shadow and highlighter. The base should be of the lavender or lilac variety, and is applied over the entire eyelid below the crease. The shadow, of eggplant or plum variety, is then applied in the crease, but does not encroach into the brow bone area. Lastly, the highlighter of a silvery, sheer purple, is applied slightly below the outside of the brow bone.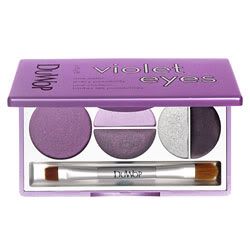 Try
Vincent Longo eyeshadow trio in Lavender Mist
or
DuW
op Violet Eyes palette
.
Violet shadow has become the newest "smoky" eye. For a dramatic look with attitude, employ more coverage of the shadow color and finish with a purple-hued mascara, like
CARGO SuperEyes mascara in Violet
.
Don't be afraid to experiment with spring's hottest new color!