A Plethora of Prints: from Polka Dots to Paisley
If you haven't noticed the abundance and variety of prints gracing spring clothing this year, you must be blind....er....maybe it's the reason you've gone blind in the first place! The bearing of prints should be handled with caution, but can add quite a bit of panache to any ensemble. From polka dots to paisley, and everything inbetween, knowing the print protocol will have you prancing all over town in no time.
Let's start with polka dots. In my book, you can't go wrong with those little round orbs of joy. Big, small, I'll take 'em all. Not only are they too cute, but it's exceptionally difficult to look anything but classy and fun donning these dots.
Florals are a bit more complicated. What you think is feminine and romantic, may actually be a shout-out to Aunt Matilda's gaudy muumuu.
Avoid large floral blooms, too many colors and head-to-toe displays of flowers. The goal is flirty and fresh, not a walking botanical garden. The top below balances a bold design, while not going overboard with coverage.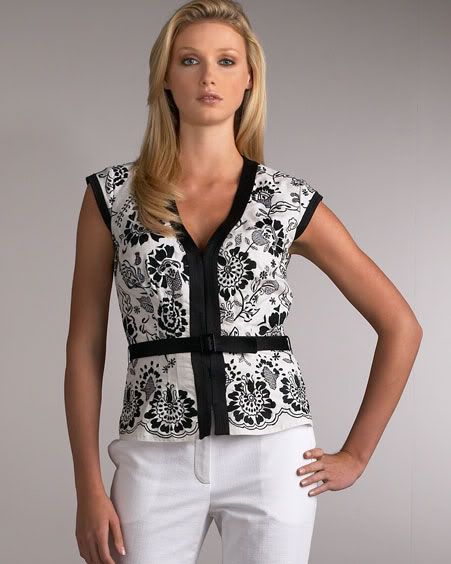 Abstract prints are very hard to sport stylishly, partially because most channel the disco days. Wild shapes and out-of-control color aren't flattering on anyone. If you absolutely must clothe thyself in abstract prints, limit your usage to a cami or knee-length skirt for a fun party or special occasion. In any case, do not place an abstract print from hip to ankle, as seen in the abomination below: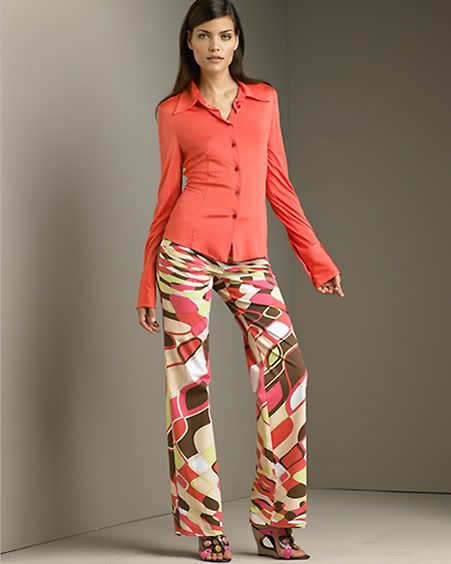 Stripes can be your best friend or your worst enemy. Best friends are slenderizing, cool and swanky. This blazer jacket is a best friend.
Worst enemies are unflattering, frumpy and grotesque. This dress is a worst enemy.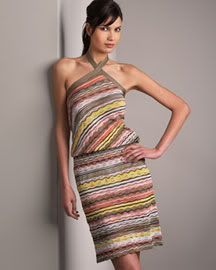 Paisley is incredibly versatile. Contemporary versions of an old favorite are popping up not only on clothing, but on accessories as well. Paisley wears many faces, and is festive for after-hours or sharp for the workplace. This handbag, paired with a conservative suit, brightens a 9-to-5 dress code.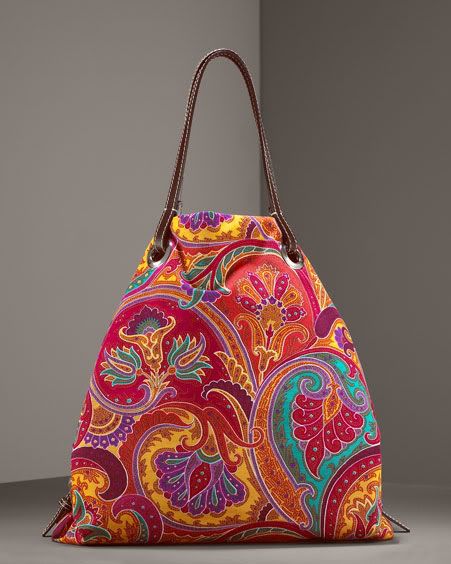 If you only retain one nugget of knowledge from this post, please remember to isolate your prints. They cannot, and will not, ever get along. I won't try to explain. This atrocity speaks for itself:
Please procure a pleasant time picking out pretty prints!
All pieces of clothing pictured can be found at Neiman Marcus.