Five Under Five
Why are most cosmetics so darn expensive? Quality is important, but aren't there beauty solutions out there that don't break the bank? Here are five cosmetic finds that aren't your typical drugstore quality.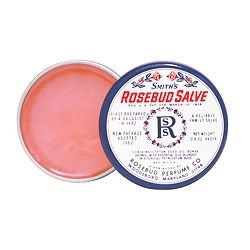 Smith's Rosebud Salve
has been around forever---literally---as in, since 1892. It's light, rosy scent is just a bonus, when you consider its all-purpose function as lip gloss, cuticle cream and hand moisturizer. It also is perfect for rough elbows or knees, and provides relief for minor burns. The pink, gooey concoction is a tried-and-true cure-all and is cheap enough to buy for home, work and your purse.
Ardell Brow Painless Tweeze
makes me a happy camper and prevents tears from forming in my eyes when it's time to pluck. How is it that the extraction of one tiny hair can buckle my knees in pain? This miracle gel lasts long enough and works well enough to make brow plucking less of a chore.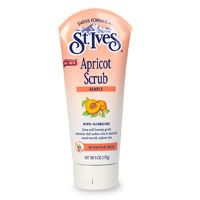 St. Ives Apricot Scrub
is now in a "gentler" formula for sensitive skin, especially on the face. Finely crushed nut shell buffs away dead skin and impurities, while natural apricot oil promotes glowing skin underneath. It can also be used in the shower as a body scrub. The value for this product is outstanding, considering the large tube size.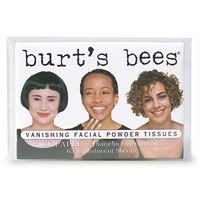 Burt's Bees Natural Cosmetics Vanishing Facial Powder Tissues
are your everyday, garden-variety blotting sheets, but all-natural, minus the yucky chemicals. Shine and oil are a thing of the past with these in your beauty arsenal. Burt never skimps on quality, so your money spent will serve you well.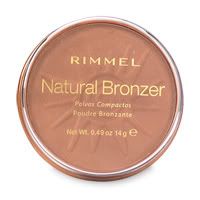 Rimmel Natural Bronzer
is a cost-effective and safe solution for creating a sun-kissed glow. The Rimmel brand of cosmetics can be found in the drugstore, but should be found in a high-end department store. The brand's quality is exceptional and the products dust skin evenly. The packaging is a bit on the low-end side, but the bronzer inside is sure to please.
Photos are linked to online vendor.