Design Your Own Arm Candy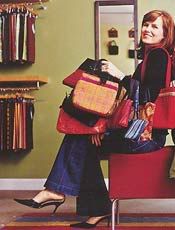 Have you ever dreamt of a high-profile job as a handbag designer? Any fantasies of creating trends and watching them grow to fruition?
Recently, I was invited to a "purse party," where I was told that I would be designing my own handbag. I was very excited at the prospect, but a bit intimidated and wondering if it meant honing my skills on a sewing machine.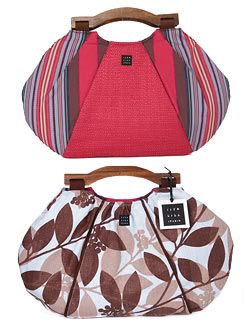 Much to my surprise, the process was not only easy, but fun, and sparked my inner-fashion goddess. Basically, you start with a handbag design, choosing from many different styles. Then you choose your fabric, mixing and matching from over hundreds of different options. Some bags are even made to be reversible! The company does the rest, constructing your handbag to your specifications, and the bag is delivered to your door in a few short weeks.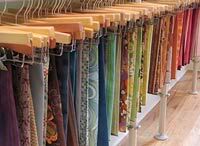 Here are a few links to get you started:
1154 Lill Studio
This company hosted the purse party I attended. I can vouch for the quality construction, the wide variety of trendy, seasonal fabrics, and professionalism.
Anna William
freddy&ma
LeSportsac
Meleana