Winterize Your Crown
Sure, we all wear hats because there's a need to stay warm. Afterall, Mom always said that heat escapes the fastest out of the top of the head. Hats serve a form and function, but it doesn't hurt they are an chic accessory. After you review F. Seattle's
"how to" on hat usage
, take a look at some of the latest winter hat trends below.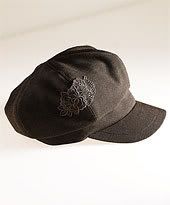 The safest and most versatile hat choice this winter is the Newsboy. It looks good on practically every face shape, and it even works with short hair. Even better, this hat can be dressed up with heels and dressed down with flats. It's the perfect hat to broadcast, "I don't have to make an effort to be cool--I just am."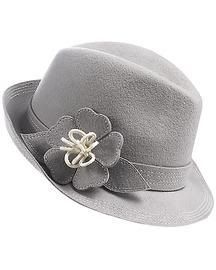 Even though a smattering of wannabe Hollywood poptarts are flouncing around town in this hat, the Fedora will make a bold statement if you've got the guts to wear it. Don't wear it to work--it's too trendy--instead, wear it for a night out on the town. Cock it slightly to the side on top of head and strut your way out onto the dance floor.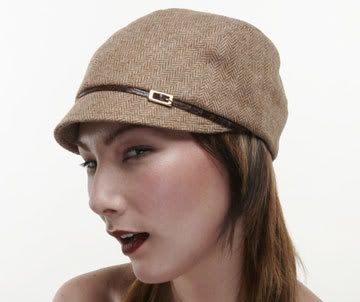 The shining star on this list is the Cloche. The basic form inspires an array of spin-off styles, including the flapper, equestrian, and crusher, but they all share one thing in common--femininity. This hat deserves a pair of classy leather boots and the latest "It" bag, and when wearing it, you are sure to command respect.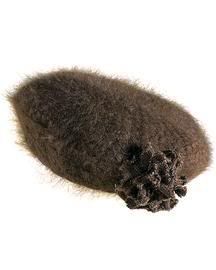 If you're an artsy gal who sings to a tune of her own, try a Beret. Updated versions of the french hat include sexy embellishments and fancy fabrics. With the Beret, channel your inner Parisian, and treat yourself to a crepe!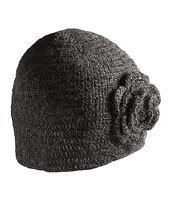 A casual and low-maintenance style is the Skull cap, typically knitted or crocheted. The hat speaks of a carefree lifestyle, and gives off a bohemian vibe. It works best with jeans, and is ideal for a Sunday afternoon stroll in the park.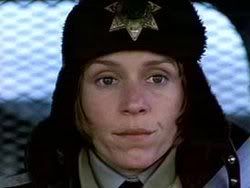 The Bomber hat was seen on Winter runways everywhere, but let's sacrifice it to the gods of couture. True, it may provide superior warmth, but do you really wanna imitate Marge Gunderson?
Photos linked to online vendor.