And the Award for Fabulous-ness goes to...
Dear Carrie,
First of all, please let me congratulate your success at the CMA's this year. Not only did you secure the Horizon Award for Best New Artist, but you also ran away with the Award for Female Vocalist of the Year. If there were an award for Fabulous-ness, I'm sure it would be yours too.
I've followed your career since that cheesy, yet highly addictive, talent show. Your pipes are impressive and you are a class act. You wear the label of "Fashionista" well, and always look so put together.
But much to my dismay, I was a little disheartened to see that you've recently lost a few---or more than a few. We all have our body issues, and we all want to knock the scale down a couple of notches, but who's telling you that you need to do so???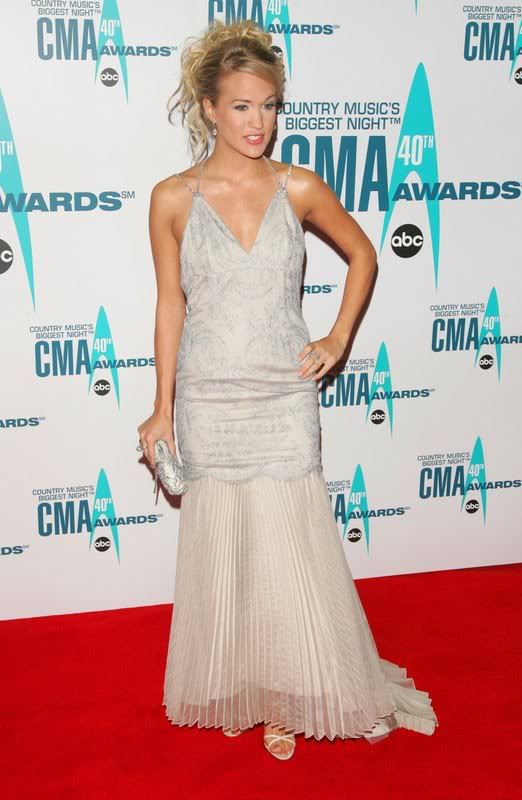 Currently, I don't have children. When I do, someday, have a little girl, I want her to look up to an artist like you. But maybe I'll change my mind if you lose too much weight.

Be careful, Carrie. Right now, you are good, salt-of-the-earth, people. Don't become one of them. Rock your body at a healthy weight.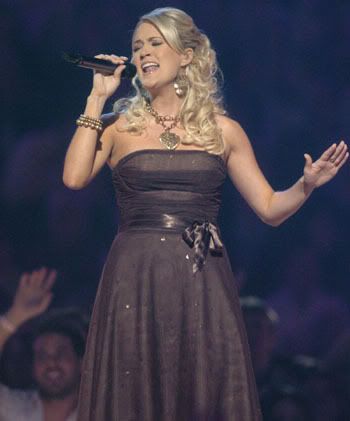 Seriously, do you want to become jaded and Hollywood-fied like this one?
Love,
F. Nashville
Photos courtesy of Nashville City Paper and Gossip Rocks.